It's Fitz HENRY Lane - yeah I know but he's been dead a long time - why change his name. A little backstory , he was Gloucester's most famous painter and the raddest of all in the Luminist school in the 1840's & 50's. The light was just like it - well, it's the same place after all. My pictures do the light & Lane no justice.
The 12 foot Joe Bark paddleboard is a bit easier to manage, expecially with a little pump on the water than the 16' job. Speaking of the water - it's amazing for this early in the Summer, then again it was 92 dgrees that day - still 85 by the time I hit the water.
Thanks to Carol & Barbara for getting me access to the boards and the beach - it's caled Wonson's cove and no, it's not a surf spot, it's in a big harbor with water cleaner than most of the surf spots around here.
Gloucester Harbor is a great place to paddle, SUP, chill. - But look at this paining and tell me I'm not tripping.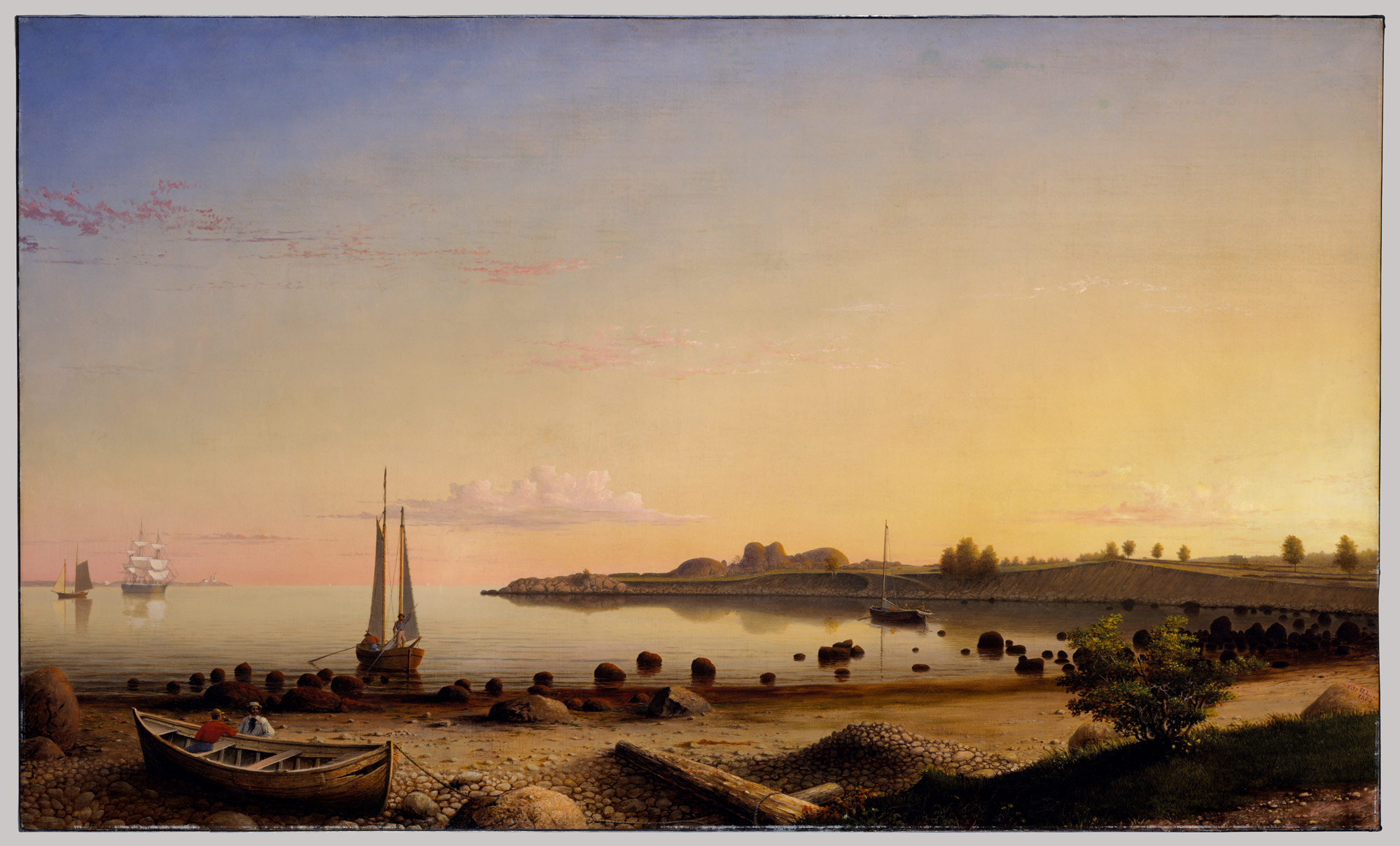 These things are tough to knee paddle - gotta keep at it, gotta get me one of my own.